The latest newsletter (#5) produced by the iTILT project team is available here and will be published on the website early next week.
The main topics include a description of the contents of the iTILT2 Handbook, an impression of the final meeting during which the collection of classroom practice video documents was finalised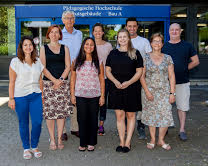 and a report about the final multiplier event hosted by the University of Education in Schwäbisch Gmünd, Germany.
For iTILT related courses (also eligible for ErasmusPlus KA1 grants) see our current course overview here.