As a member of
ICC – the international language association,
 we would like to share with you the exciting news that the ICC and the Peoples' Friendship University of Russia have started a new peer-reviewed, academic quarterly journal: The
ICC – TLC_Academic Journal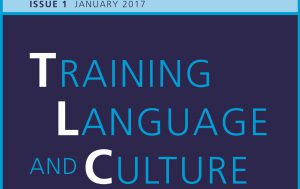 The current issue, VOL 1 ISSUE 1 Jan / Feb 2017,  of the TLC (Training Language and Culture) Journal, is now available and the good news is that you can get the first two issues free of charge as a non-member.
SPECIAL OFFER!
Simply send an email to info@ICC-languages.eu to receive your free copies of Issues 1 and 2.
N.B. Also recommended: the ICC 2017 Conference, April 21-23 in Graz
The
ICC Conference 2017
will be in Graz, where the ECML has kindly agreed to host the ICC in its wonderfully appointed headquarters.