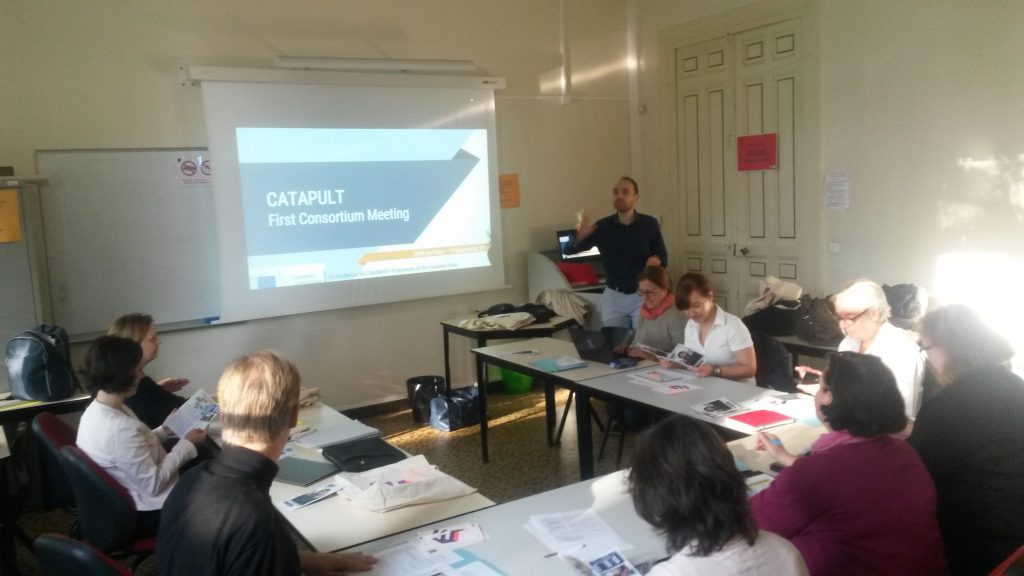 After having heard the good news of getting an ErasmusPlus KA2 Grant for the application of the CATAPULT project idea the team came to Paris on September 14 for the kick-off meeting.
The coordinator, Cédric Sarré, managed to put us all up at the beautiful CIEP buildings in Pont de Sêvre,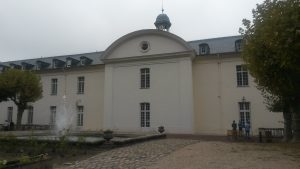 not far from Sorbonne's faculty of Education, the venue of our meeting. 
Find a nutshell version of the key objectives of the CATAPULT project below:
(CATAPULT)  Computer-Assisted Training And Platforms to Upskill LSP Teachers is a 3-year project co-funded by the ERASMUS+ programme of the European Union. It aims to offer training and tools to language teachers teaching Languages for Specific Purposes (LSPs) in adult and higher education, and to therefore make sure they are equipped with the necessary professional skills to train LSP learners in the digital era, thus increasing employability and career options for all involved.
The CATAPULT consortium will develop a Common Competence Framework, a training programme delivered through a Massive Open Online Course (MOOC) with a dual focus on LSP didactics and technology integration and optional certification for European language teachers.
Trained and certified LSP teachers will then have access to a tool-kit comprising a CoP Platform including a matching service for offer and demand facilitating them to advertise their specific skills and directly contract with adult learners seeking training in the specific LSP they have been certified to teach.
The team had a most productive meeting, reviewing again the various outputs defined in the bid and allocating tasks & deadlines for the production of the first result, led by our Greek partner Web2Learn:  A Job Market Analysis for which data from several sources, both qualitative and quantitative, will be collected which will be cross-fertilized with a literature review of official EU documentation on the job market of (LSP) language teachers.
By now a Twitter account https://twitter.com/ProjectCatapult  is available and the website is under construction to be published soon.