We were most pleased to have been invited for a presentation and workshop contribution to the conference "The Implementation of Technology in Second/Foreign Language Learning: Past, Current and Future Ventures" organised by the ReDesign Project in collaboration with the KIOS Research and Innovation Centre of Excellence and the Language Centre at the University of Cyprus on June 05, 2019.

The event, targeted at exchanging, disseminating and examining new practices in the integration and implementation of technology in Second/Foreign Language Learning, was well attended.
Our workshop was entitled 'Telecollaboration in teaching and learning: from project to institutional curriculum redesign' and addressed the issue how to make telecollaborative (or any, for that matter) successful e-learning initiative by individual teachers more sustainable by getting them promoted to curriculum level.
The next day, for an audience of early researchers in linguistics, we contributed an interactive presentation on mobile learning in language education. We presented the educational design principles related to the specific affordances of mobile devices developed in the projects "Designing and Evaluating Innovative Mobile Pedagogies" (DEIMP) and its predecessor 'Mobilising and Transforming Teacher Education Pedagogies (MTTEP)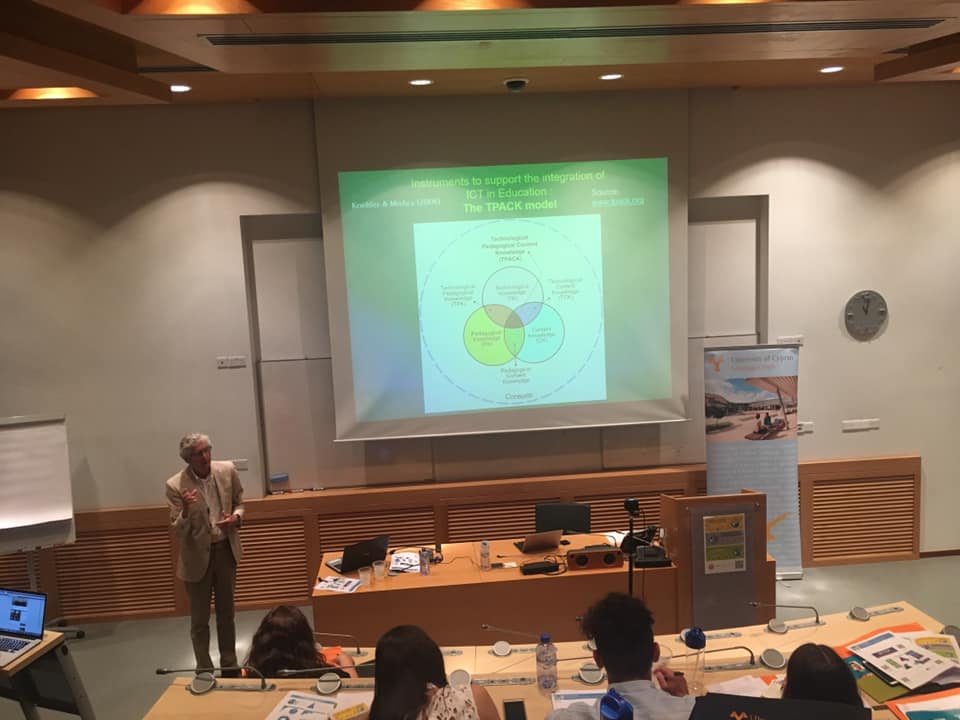 We highlighted the role of the iPAC model and the materials of the Mobile Learning Toolkit can play for related teacher competences (TPACK)development in initial teacher education and inservice training (also based on our experiences running TELLConsult's ErasmusPlus courses on teaching with mobile devices).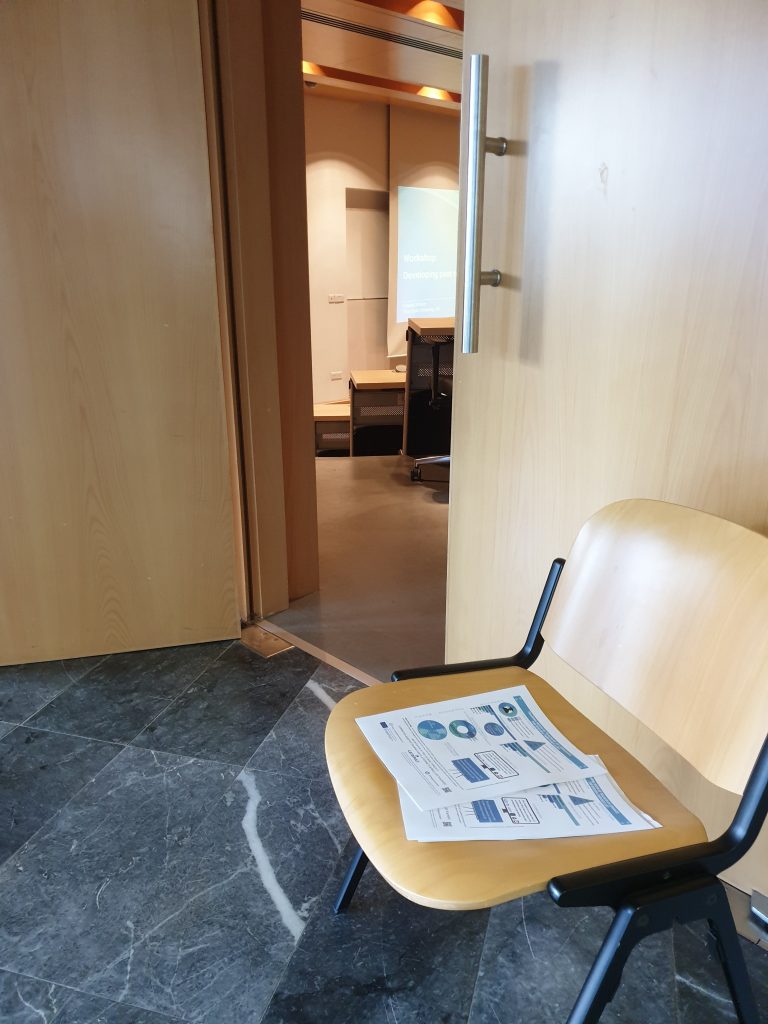 Also used the opportunity to disseminate the Catapult project (Computer-Assisted Training And Platforms to Upskill LSP Teachers) TELLConsult recently co-initiated by distributing flyers and informing colleagues about the project's objectives and planned outputs.
This led to 2 colleagues accepting the invitation to share their expertise on Computer Assisted Language Learning & Teaching and Professional development by joining the Advisory Board