At TELLConsult we strongly support the views expressed in 'Future of Work, Future of Society' by the EU Commission 'European Group on Ethics and New Technologies (EGE)' to offer upskilling and lifelong learning opportunities of the current workforce for a changing labour market.
With innovation in education and language teaching  as our specific focus we hope to contribute to this theme by participation in #EU projects and by developing an attractive, ErasmusPlus eligible,  course offer on their realised results, with the help of our (ex) project partners and related content experts.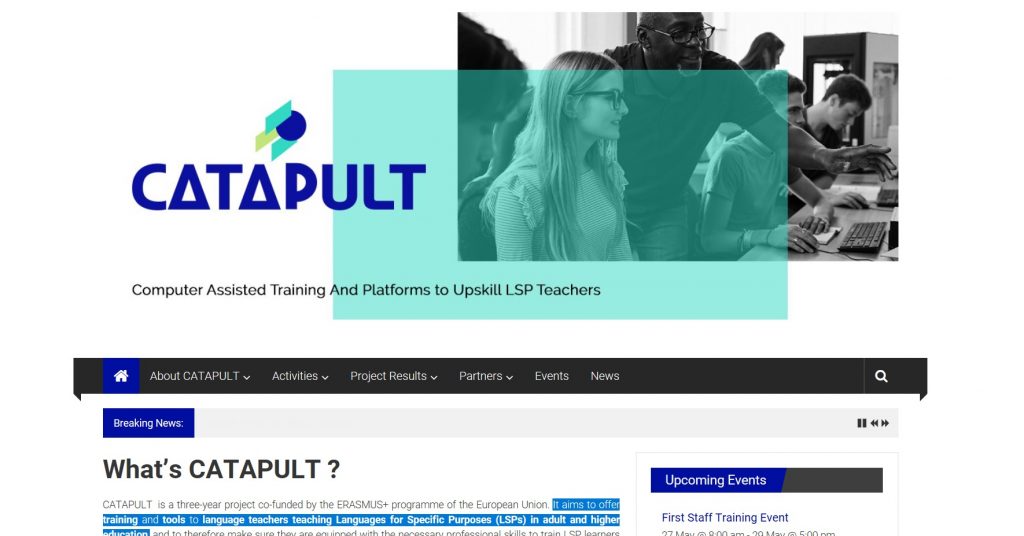 Our latest participation in the project Catapult, aiming to offer training and tools to language teachers teaching Languages for Specific Purposes (LSPs) in adult and higher education,  is a good example of this ambition.